Any company who has built their software/platform/infrastructure before the age of the Cloud now has to completely migrate to it – fast.
This has only been accelerated by the "rise of Big Data, increased popularity of microservices, and momentum behind Kubernetes in the container orchestration space" Abby Fuller, principal technologist at Amazon1.
More recently formed companies (Startups/scaleups) have been born in the Cloud era, so they don't have this same problem – however, they may still require Platform Engineers based on their team structure and because Platform engineering can cause an entire organization's efficiency to increase.
Transitioning pre-Cloud companies need Platform Engineers who can migrate legacy to cloud systems, have container orchestration skills + ability (or appetite) to wrangle the typical challenges of these larger, Enterprise companies.
This means that demand for these types of engineers has recently skyrocketed, and has been led by Enterprise demand who are struggling to hire & afford these rare skills.
Startups are competing with the bigger end of town, though are affording less-senior or advanced skills since they're skipping the cloud-migration requirements.
Now, Real Time data
Based on our conversations with our
Kubernetes engineer candidates, here's what
the market is saying right now: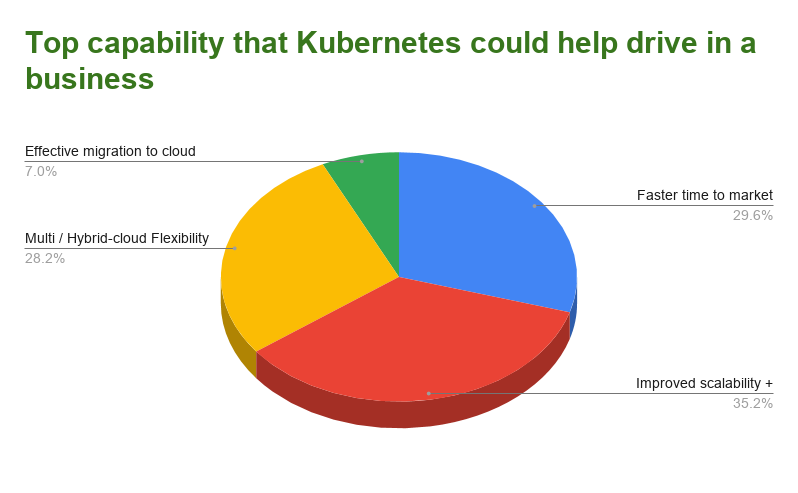 We've witnessed software engineers at larger organisations without a strong Platform team, are often being "lumped with these new duties overnight" as one candidate put it, and have thus been very happy to be introduced to our more organised and/or 'modern' clients.
Companies using Kubernetes as a container orchestration framework are also attracting strong developers too. We've learnt that a Platform Engineer is 85% more likely to be attracted to a team using Kubernetes than Docker, many candidates mentioning that it speaks volumes of the technical mindset of a company. 
Hiring Managers
Challenges some hiring managers are currently facing with regards to the performance of their Platform engineers (SREs, DevOps, Cloud, Infra + Kubernetes Engineers (disclaimer – there is debate about who's in in this but we've included them for the meantime) include:
Having a software engineering mindset 
Being able to achieve a reliable service
Having the ability to write + make changes to code
Ability to debug in distributed systems 
Engineers owning things end-to-end
What's their price?
Contractors
We have seen a significant rise in candidates preference for contracting over the past 12 months, not only driven by the rise in average day rates though also the versatility of work.
The 'deeper knowledged & experienced' engineers are asking between $900 – $1,100 per day.
Permanent
The 'deeper knowledged & experienced' full time platform engineers are looking at what the average was for Senior Software Architects 12-18 months ago: roughly between $150k – $180k base, a 10-15% rise.
Looking forward
The demand for these rare engineers to drastically increase throughout 21' & therefore the importance of having an informed strategy to attract, hire & retain these candidates with real time data is imperative.