By: Ellis Taylor, Head of Partnerships at Real Time
First published at LinkedIn on February 8, 2022
Hiring Tech Talent in 2022
We listen to lots of Tech candidates all day, every day – so we tend to hear trends emerging long before 'Talent Reports' pick them up.
Based on this insight I wanted to share my Top 11 predictions for hiring Tech talent in '22 with you… Best of luck !
1: Problem Space  >  Solution Space
Tech Talent, from Engineers to QAs to Architects are all more and more interested in the Problem Space vs. the Solution Space. They want to be involved in the deeper business and industry problems. If you can't offer that, you need to be more attractive in other areas (especially vision, flexibility, purpose … (detailed below)).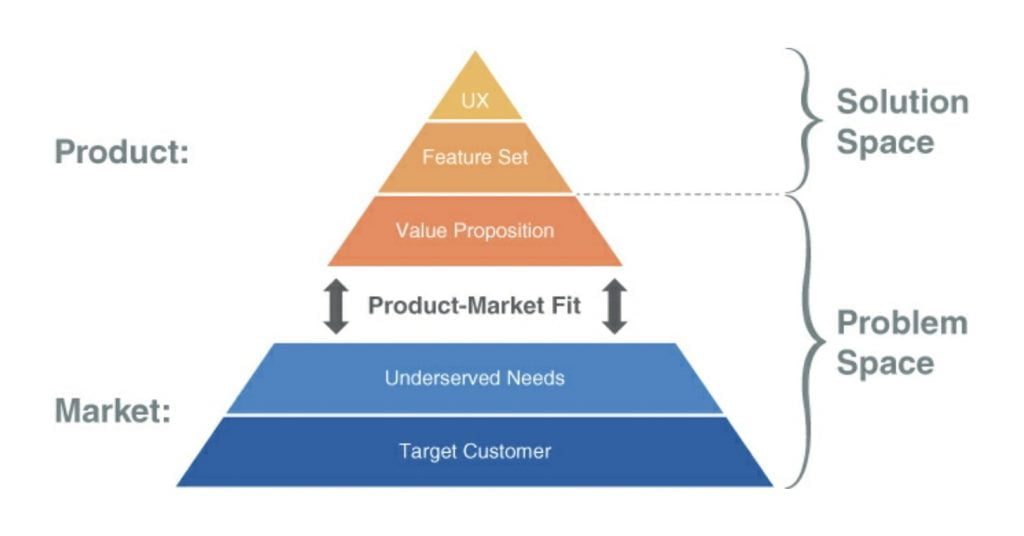 2: Project Descriptions  >  Job Descriptions
'Projects' are quickly overtaking 'Operations'.
"Projects (which involve the changing of organisations) are increasingly driving both short-term performance and long-term value creation—through more-frequent organisational transformations, faster development of new products, quicker adoption of new technologies, and so on." – HBR: The Project Economy has Arrived Dec, 21.
Projects are a series of planned activities designed to generate a deliverable in a limited amount of time.  
So the more dominant they become as a style of employment, the more we have to reframe what the typical Job Description, Organisational Design & Resume look like. 
This is subsequently influencing the preferences of the candidate market, too.
3: Contracting  >  Perm
Because of the above, Candidates opting for Contracting over Permanent employment have continued to accelerate on a hockey-stick-like trajectory. The most common misconception is that their reasoning is purely financial. It is not. BAU is soooooooo 2018. 
Candidate's have more options than ever, so why wouldn't they opt for the most exciting project (to solve, build or discover __this__) and then move on to the next challenge?
This not only creates purpose in the candidates roles, it often accelerates their skills & careers as their tech stack is ultra-modern, experiences are broadened and problem solving skills increased.  
This has also created a meteoric rise of Companies developing a Contractor Recruitment Strategy (for the first time) & Candidates preferring (or for the first time being open to) Contracting, confirming that contract is King in '22!
4: Social  >  Security
Tech Candidates have more choice than ever before – thus security. If the company they're working for unfortunately goes bust, they can have at least 1 job offer in their hand within a week.
With choice comes preference, and if your company doesn't have a strong Vision, Social record or Purpose you ain't a preference; (they will search for this – you can't hide!).
5: Vision  >  Perks & Benefits  >  Salary
Increasingly, candidates are demanding to know the Mission, Purpose, Vision & Culture of companies before anything else – and selecting the opportunity that most aligns with their values.
When we're asking candidates "so, what type of opportunities are you interested in"?
Their responses increasingly includes:
"A purpose-led company" 
"Where a mental health program is established & practised" 
"Somewhere where employees are valued first" 
"What are your clients' ESG strategies?"
"In a flexible-first environment" 
"With a company that will support my career, provide promotion and education pathways"
All ahead of "I want this salary… this bonus + ESOP… this title…"
The past 2 years have been tough. Employees are yearning for humanness, purpose, social & interpersonal connection…
And interviewers need to truthfully project all of this from the first interview, otherwise the candidate is gone. 
6: ESOP's will begin to favour the candidate, sooner:
Employee Stock Ownership Plans (ESOP)'s have proven to be a powerful part of the candidate attraction strategy (as well as performance and retention) however in '22 they are going to continue to lose their appeal.
Employers with the ability to offer stock are moving away from the typical Quarterly vesting to a Weighted vesting plan, which allows employees to exercise their options earlier – proving to be more attractive to good candidates.
7: The

 great resignation (only) stalls, due to Omicron
When job security returns to levels we just got to before Omicron ruined the party, the great resignation will re-emerge. 
8: More Overseas Software Companies will continue to set up in Australia
And that means "the borders opening" will not "be the solution" to our Talent Crunch.
Check out my last article if you want a deeper dive into this.
9: 'Big Tech' will walk into University Lectures & offer the whole class a job
With fewer options, smart companies will hire earlier and fast-track their employees into under-skilled & high-demand areas.
10: Interview rounds will be the shortest they ever have been
Our clients (only Tier 1-2 Tech Scaleups – Enterprise Projects) have all reduced their time to hire by reducing their Interview length, # of Rounds, time-in-between-interviews & time to hire. 
The average Tech Interview Round is now 2 stages (1 of which includes a Tech Challenge/Assessment/Presentation) & is conducted within 5 business days. 
We have witnessed many companies who are trying to reduce interview times make bad hires when they have not addressed the Job Design & Interview Structure + Strategy… which is imperative. 
11: FIXED work options  >  anything else
Emphasis on FIXED. Things aren't the same, and they won't be again in 6, 12, 18 months time – so lock in flexibility to create a resilient environment where current and future staff can win, whatever is going on outside.
Companies who constantly change their stance are creating uncertainty for current and prospective employees.
The more fixed options (Remote and/or Hybrid and/or Office and/or International) the employer offers, the deeper their talent pool.
 Finally, who wins in a short-supply market?
1)  Candidates, always
2)  Employers who can include Flexibility in to their Org. or Project Design, knowing that:
– on average your employees are leaving sooner and more regularly, and
– you have fewer opportunities to hire good talent
3)  Experienced recruiters who have a strong candidate network 
Best of luck for the year ahead !