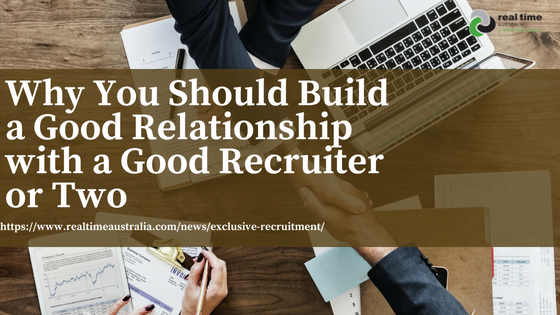 Recruiters have taken a beating again in recent LinkedIn posts which, to be honest, is nothing new. We work in a service industry with some really shoddy recruiters and guess what, People like to hang on to negativity and dramatise situations about how hard done by they are the blame factor. I would actually really like to interview all the disgruntled candidates and workshop their experience to see if they could have influenced their experiential outcome in a more positive manner. I am sure there would be some good stories in there.(
Trust me I am a recruiter – it's more than just shuffling resumes about in the hope of the dream job for you
).Our story is about the absolute 
life-changing, positive influences
 we have on 1000's of peoples lives every year. Not just for candidates looking for work but for businesses looking to build successful teams.Without recruiters, there are a considerable number of businesses locally to the Sydney market that would not have had the accelerated growth as a startup or small business to become the ASX Listed $Million$ businesses they are today.Why you should build relationships with a 
good recruiter
? As a recruiter and I know other good recruiters attest to building relationships is the foundation of our service and a lot of good friendships, not just business partnerships have been made along the way. How does this happen? When you find a good recruiter or two you will benefit by having:
This is not an exhaustive list, I am sure other recruiters reading this can relate and might like to add their comments too.So rest assured there is a place for recruiters and if you find a good recruiter, you will certainly realise the benefits they can bring whether you are a 
candidate looking for an IT job
 or a client looking to fill a job.If you are a business looking to grow your team click to download/view a PDF version of Real Time Australia's transparent range 
recruitment solutions
.